Tree House Takes in 30 Oklahoma Storm Cats
We did it. In partnership with Anti-Cruelty and HSUS, three of Tree House's team members showed up on the tarmac at Chicago Executive Airport in Wheeling, IL to meet 181 dogs and cats. With PAWS Chicago, Felines and Canines, Green County Humane Society, and Animal Care League, we took in almost 200 animals to make room at the Tulsa Humane Society in Oklahoma for the animals who need shelter while they're separated from their families during the storms.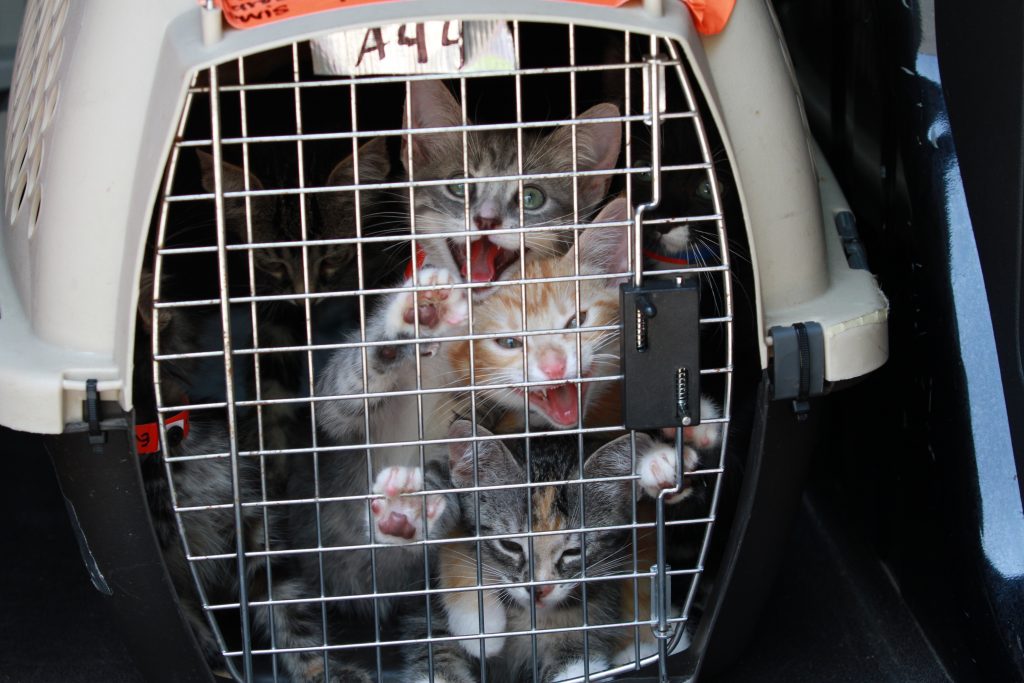 They were hot. It was noisy. There was a lot of meowing. But we got them all back to Tree House safely and the rest of our team took over unloading them, getting them into the clinic, and processing each one. Some went right to the floor for adoption. Others are too small and will go into foster. A few more are awaiting space on the adoption floor to open up. All are safe.
A dog leaving the plane.



The plane carrying 181 animals.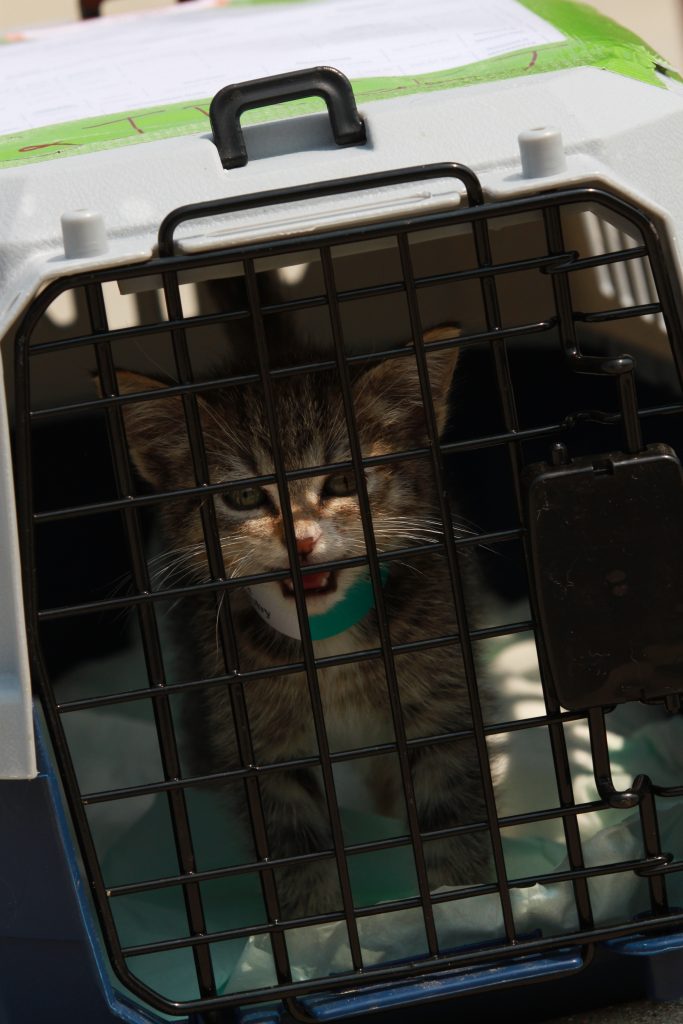 It's days like today when someone like me, your writer, is thankful to work in animal rescue. All the way over here in Chicago, our community of rescuers and supporters came together to offer relief to animals and their families halfway across the country. The work is hard but so rewarding and it's impossible not to be utterly, completely thankful on days like today that there are people out there who care enough to make sure these animals are safe and sound. Being out on that tarmac today brings an indescribable joy and satisfaction that I've never felt in any other place. Of course, not every day feels as heroic as today. Not every day includes airplanes and tarmacs, engines, running around, and hundreds of animals. Some days are quiet. But all days are important. And all days, we need each other because the animals need us.
If you'd like to help with this project, you can donate at https://treehouseanimals.org/OKStormCats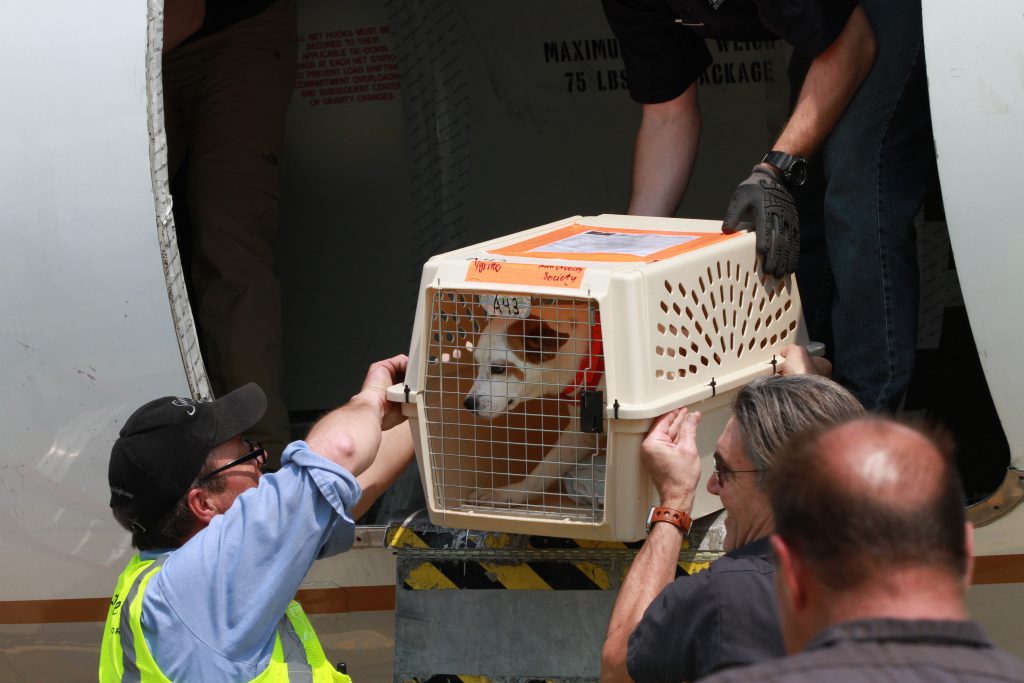 Love,
Tree House.