KITTEN SEASON IS HERE
Every year as the weather changes, adult cats begin to mate and give birth to litters of kittens. We call it kitten season! In Chicago, kitten season can begin as early as April and last all the way until October. That's a lot of kittens. Pretty cute problem to have, right?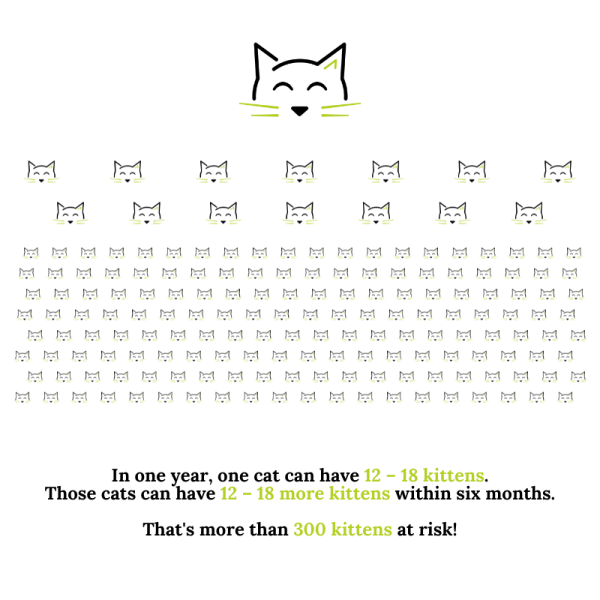 In one year, that's more than 300 newborn cats—and that's just starting with one cat! Animal shelters become easily overwhelmed during kitten season. All those new animals in need of homes or rescue mean our resources are stretched to the limit.
Learn More About Kitten Season
This year, we hope to save more kittens than ever with your help. All season, we'll be featuring the care our team dedicates to rescuing, nurturing, fostering, adopting, and caring for everyone's favorite babies.
Save Kittens, Win Swag!
All through the month of April, if you visit the shelter and bring in a container of Kitten Milk Replacement (KMR), we'll give you free Tree House merch! Do some good and rep your favorite animal shelter at the same time.
6oz container – Free Tree House pin!
12oz container – Free Tree House travel mug!
28oz container – Free limited-edition Cats at Work shirt!
5lb container – All three!
Adopting Kittens
Please Note: While we feature the kittens in our care throughout kitten season, they are not adoptable until they're on our adoption floor!
We know kittens are cute, which is why you'll see them featured on our website and social media, but please refrain from inquiring about a specific kitten. The only way to adopt or meet a cat in our care is through an adoption appointment. These fill up quickly, so make yours when you're ready to come fall in love.
Of course, once they're healthy and ready for a home, we'd love for you to meet them! Make an adoption appointment with an open heart and come meet our cats of any age. Though adorable and rewarding, kittens are still a responsibility! Our adoption counselors will walk you through how to care for a new kitten.
Spay/Neuter Services
The first step to saving kittens is saving their parents! Our Community Cats program performs TNR in target communities, and our Veterinary Wellness Center offers spay/neuter to cats of all stripes. Learn more about community cats and TNR here, or book an appointment at the VWC here.
spotted a kitten?
It's natural to see a kitten and want to scoop them up and bring them to us. Unfortunately, that's not always the best for the cat and not always possible for us. But you can still help!
Watch this video from Best Friends on what to do if you've found a kitten outside.
Fostering kittens
Once kittens arrive in a shelter, they've got some growing up to do before they're ready for adoption! We only have so much space and so many staff members, though. More than ever, we rely on foster homes to help us bottle feed neonate kittens. Interested? Learn more!
Supplies
Just like human babies, kittens require a special diet and some unique supplies. KMR (kitten milk replacement) allows kittens to get all the nutrients they need to grow up healthy and strong. Check out our wishlist for kitten supplies here!
QUESTIONS
We know this much kitten-centric content can be overwhelming. If you're not sure how to get involved, we'd love to chat!