Join Tree House for one of our fabulous events! You can attend, sponsor, or throw one yourself to help support our mission. Learn about the various ways that you can party for cats below.
2021 Events
HOLIDAY OPEN HOUSE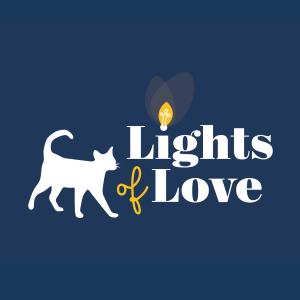 WEDNESDAY, DECEMBER 8 | 4:30 – 7:30
Our annual Holiday Open House returns this year in-person! Join us at the shelter for a delightful evening of cheer and lights as we honor loved ones, furry and not, and illuminate Tree House for Lights of Love.
50 Years Young
Tree House turns 50 this year, and we're spending all year saying thanks. Learn more about our impact and get involved.
Together We Thrive
We celebrated our 50th anniversary by opening our new Veterinary Wellness Center! The Veterinary Wellness Center is accepting appointments! Learn more and plan your visit.
Party Like It's 2021
We're working closely with our event partners to plan exciting–and safe–versions of Cat Walk, Cat'baret, and our Holiday Open House
Get Involved
---
Event Sponsorship
Do you feel like your product would help make our event even better? Would you like to support one of our events financially so we can do even more good for our cats? You're in the right place!
Host your own Event
Do you want to turn your birthday party into a fundraiser for Tree House? Here are some guidelines to ensure it runs as smooth as a kitty's purr.
---
Questions? Contact us at 773-262-4000 or info@treehouseanimals.org