The Catalyst
The Catalyst is the official Tree House Humane Society magazine where we dive deep into all the happenings around the shelter and animal welfare at large. Written and edited in collaboration with industry professionals, on the ground staff, and Tree House family members, The Catalyst is a great way to keep up with the past, present, and future of thriving cats.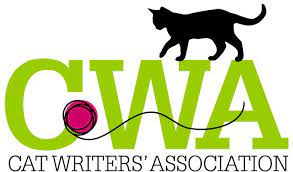 Certificate of Excellence Winner
CURRENT ISSUE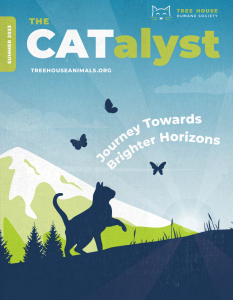 Amidst the challenges we face, hope and change fill the air as we embark on a journey towards brighter horizons together. This issue explores the gratitude and generosity enabling our work at Tree House Humane Society.
Inside: the first half of 2023 in photos, a Best Friends Animal Society collaboration providing care to 29 cats, Linus' clicker training and adoption success story, legacy giving, the intersection of social work and animal welfare, and a compassionate farewell
RECENT ISSUES