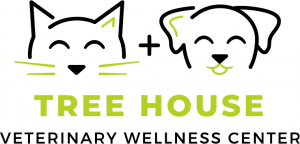 We believe everyone should have
access
to
quality
vet care. We deliver compassionate care that results in healthy pets, healthy families, and healthy communities!
The Tree House Veterinary Wellness Center (VWC) serves a long-term need in the local Chicago community. With the guiding belief that every pet and pet owner should have access to quality veterinary care, the VWC gives pet parents access to affordable spay and neuter surgery as well as preventative wellness care for all pets in need of basic care.
---
SERVICES AND PRICING
The Tree House VWC is a wellness facility, not a full-service veterinary practice. We offer spay and neuter services, vaccinations, testing, and exams. For all other services and for the ongoing health and safety of your pet, we recommend forming a relationship with a private veterinarian.
BOOK YOUR APPOINTMENT NOW
Online bookings require a small deposit via credit or debit card. A vaccine appointment requires a $10 deposit. A spay/neuter appointment requires a $25 deposit.
If this presents a barrier for you, please call our Client Service Coordinators at (872) 302-4671 to schedule! You can also contact us at clientcare@treehouseanimals.org.
Booking form not working? Click here!
BOOKING TIPS
Fields with an asterisk (*) are required.
If you have multiple pets needing an appointment for the same day, please schedule separate appointments for each individual animal.
When selecting a date during Step 4, click the calendar icon for a list of available appointment dates.
If you have not received an email confirmation from us within two (2) business days, please check your email spam folder. Contact us at clientcare@treehousevet.org if you do not find the confirmation.
To reschedule or cancel your appointment contact us at clientcare@treehousevet.org
Click here for answers to frequently asked questions.
ACCESSIBLE PRICING
We have tiered our pricing to ensure veterinary care is accessible to everyone, regardless of their financial circumstances. Our accessible pricing tier is available to anyone who can provide proof of financial assistance, including SNAP, SSDI, WIC, and Medical Card.
When you arrive for your appointment, bring proof of financial assistance and matching photo ID.
AFFORDABLE SPAY/NEUTER
Spaying or neutering your pet is one of the best choices you can make for their health. Learn more about why!
How early can I spay/neuter my pet?
We are able to spay/neuter your dog or cat as early as 8 weeks old and they must weigh at least two pounds.
If you have additional questions please reach out to our Client Service Coordinators at clientcare@treehousevet.org or speak with your primary care veterinarian.
Is my pet too old to be spayed/neutered?
While we are able to spay and neuter most dogs and cats regardless of age, we cannot guarantee services for all older animals. If your pet is 8 years or older we recommend preoperative bloodwork before your pet undergoes anesthesia to ensure that they are healthy enough for the procedure. In some cases, we require bloodwork depending on advanced age, a preexisting condition, or upon our veterinary exam.

If you have additional questions, please reach out to our Client Service Coordinators at clientcare@treehousevet.org
My pet is in heat, can they still get spayed?
Yes, our veterinarians are comfortable performing the spay procedure while your pet is still in heat.

If you have additional questions, please reach out to our Client Service Coordinators at clientcare@treehousevet.org
My pet just had puppies/kittens, how soon can my pet get spayed?
We recommend spaying your pet at least 7-8 weeks postpartum. This allows enough time for your pet to nurse their litter before weaning.
My pet is spraying/marking, will neutering stop this behavior?
This depends! Spraying and marking behaviors can develop once your pet starts to become sexually mature (as early as 4-6 months) and can quickly turn into a behavioral response. Neutering your pet before sexual maturation has been shown to help reduce or eliminate spraying/marking behaviors before they stick.

If you are neutering a pet that has already begun to spray and mark, then neutering may help to stop this behavior. In some cases, your pet may still spray and mark even after they are neutered due to this becoming a regular behavioral response. If your pet is still having issues with spraying/marking even after neutering, we recommend talking to your primary care veterinarian about ways to help curb the behavior.
Are there any requirements to get my pet spayed or neutered at the VWC?
We require that all pets be either up to date on their rabies vaccination OR receive it at the time of their surgery if they are not up to date. We also require that your pet be brought in an appropriate carrier (for cats) or on an appropriate leash/harness (for dogs).

If your pet is ill, injured, or contagious we will not be able to proceed with their spay/neuter procedure. Please contact your primary care veterinarian or full service veterinary clinic if you think your pet is experiencing an issue unrelated to surgery.
My pet got diagnosed with Pyometra, can you help with this?
Yes! Please contact our Client Service Coordinators at clientcare@treehousevet.org as soon as possible to discuss next steps.

If we are unable to help, please reach out to other spay/neuter clinics in the Chicagoland area as soon as possible.
PAWS Chicago
Anti-Cruelty Society
South Suburban Humane Society
Spay Illinois
My pet is Cryptorchid, can you help with this?
Yes! If your pet is cryptorchid that means that one or both of their testicles have not descended. Pricing varies depending on where the testicle(s) are located (inguinal vs. abdominal vs. both).

If you have additional questions, please reach out to our Client Service Coordinators at clientcare@treehousevet.org
Do you perform umbilical hernia repairs?
This depends! Based upon our veterinarian's pre-surgical exam, they will determine if the umbilical hernia is reducible or cosmetic. If your pet has a reducible umbilical hernia our veterinarians are able to correct it in surgery. If it is determined that your pet's umbilical hernia is cosmetic, it will not need to be surgically corrected while in our care.
Will I receive post-care information for my pet's surgery?
Yes! We will send you home with post-surgical care instructions and our staff will go over any specific questions or concerns you may have at the time of pick-up.
PARTNERS & TNR
We're thrilled to continue our mission at the Veterinary Wellness Center through our work in the community. Accessible pricing is available for rescue and shelter organizations.
The VWC offers competitive, discounted pricing for Trap/Neuter/Return. For TNR pricing, contact us directly!
THINGS TO REMEMBER
For surgery, you'll drop off your pet with us for the day!
Our team will provide care instructions for your pet, including things to watch for and what to expect.
Drop-Off Times:
Drop your pets off within a half hour
of our drop off time to guarantee a smooth day!
Dogs: beginning at 7:45AM
Cats: beginning at 8:00 AM
Pick-Up Times:
Pick up your pets promptly–they miss you!
Dogs: beginning at 3:30 PM
Cats: beginning at 5:00 PM
TNR: beginning at 5:30 PM