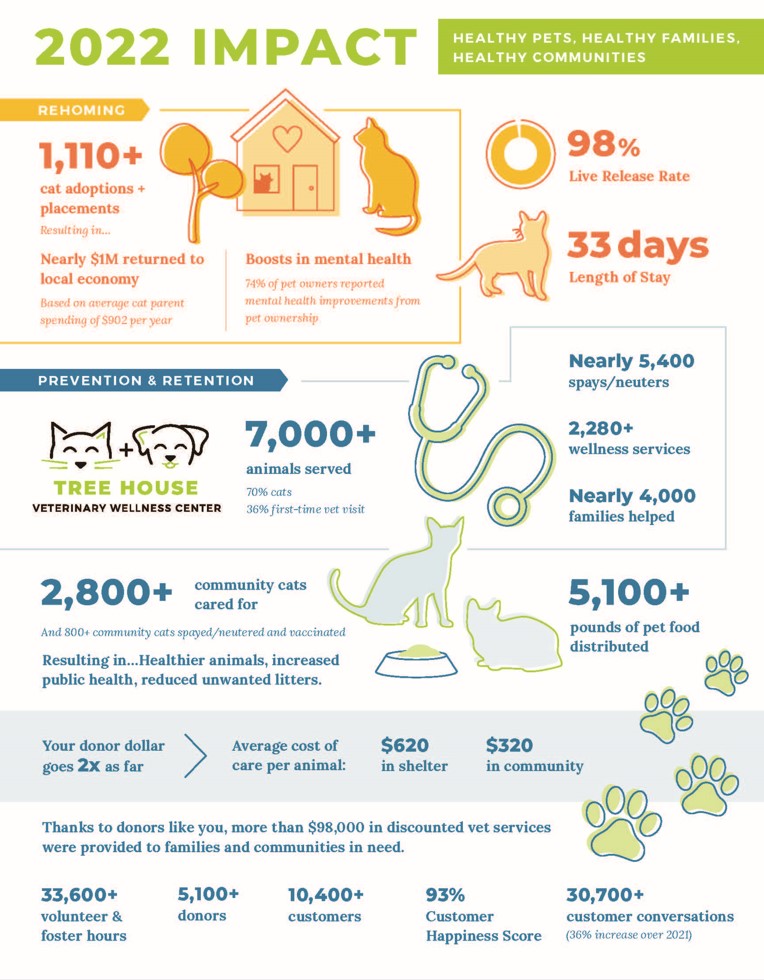 Definitions
Live Release Rate: Our total live outcomes (adopted, transferred, or returned to owner) divided by our total outcomes (including loss or euthanasia).
Length of Stay: The average time a cat spends in our shelter care from intake to live outcome.
---
Financial Statements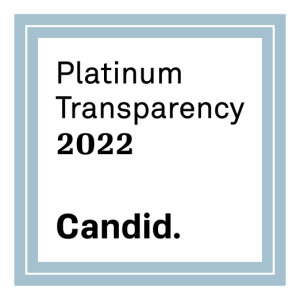 Give with Confidence
Tree House has earned a 2022 Platinum Seal of Transparency with Candid! You can support our work with trust and confidence by viewing our profile.
To Donate By Mail:
Tree House Humane Society
7225 N. Western Avenue
Chicago, IL 60645
Please make checks payable to Tree House Humane Society.