Saving Cats' Lives Every Day
When you donate to Tree House, you help give a cat a second chance – cats like Holler. This sweet little girl weighing only 2 pounds has feline panleukopenia–a very serious health condition that could lead to death.⁠ Tree House provides intensive care and treatment for cats like Holler, increasing the chances of a cat's survival. ⁠
Tree House is currently one of the few shelters in the United States, and in the world, that provides housing to cats who have FeLV (Feline Leukemia). Tree House has a unique focus on stray and feral cats – many of whom are sick or injured or struggle with chronic illness.
Your donation helps save cats' lives – together we can make a difference.
All gifts are tax-deductible!
Tree House Humane Society is a 501(c)(3) non-profit. Tax ID number = 23-7444825.
---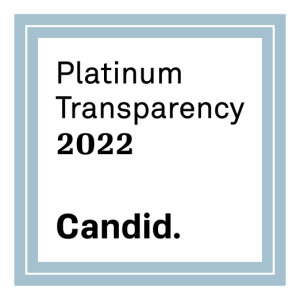 Give with confidence
Tree House has earned a 2022 Platinum Seal of Transparency with Candid! You can support our work with trust and confidence by viewing our profile.
To Donate By Mail:
Tree House Humane Society
7225 N. Western Avenue
Chicago, IL 60645
Please make checks payable to Tree House Humane Society.