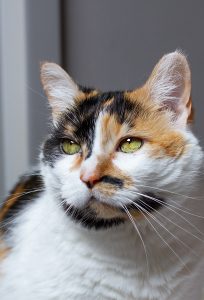 Believe it or not, humans are not Chicago's only residents. It's estimated that upwards of 200,000 homeless cats live in Chicago, the vast majority without access to food, water, and veterinary care. Stray and feral cats are highly vulnerable to unnecessary euthanasia when our city's shelters are under-resourced. 
Your donation to Tree House goes directly to life-saving resources to give cats a second chance at life and a loving home.
---
Donate today– or set up a recurring gift — to give cats a second chance to be healthy, happy, and in a home of their own!
Give to Tree House over time. Like a subscription box, but for helping cats live their best lives.
Sponsor one of our cats and get four cards a year—written by the cats themselves! 
Donate to send a special card to honor or remember friends and loved ones.
Our cats need stuff, too! Learn more about donating goods to Tree House. Shop at Amazon? Check out what's on the cats' wishlists and make us your Amazon Smile charity!
Leave a legacy gift and provide life-saving support to homeless cats for years to come. 
See if your employer will match your donation to Tree House and double or even triple your impact.
Learn more about giving through stocks and donor-advised funds, workplace giving, vehicle donations, referrals and partnerships, and more!
---
Questions? Call us at 773-262-4000 or email development@treehouseanimals.org