Our Partners in Care
Tree House cannot do its work alone and is privileged to have many partners who collaborate with us and support our work.
MERRICK PET CARE
Merrick Pet Care provides wet and dry food for our resident cats. In addition, every Tree House adopter goes home with a bag of Merrick cat food and a gift certificate for another bag. Merrick's food donation is equal to tens of thousands of dollars. It not only provides quality nutrition to our cats but helps Tree House extend its services by decreasing shelter expenses. Learn more!
Bissell
Tree House has been a member of the Bissell's Partners for Pets Program for several years enabling Tree House to participate in events, sweepstakes, and apply for grant funding.

THE FRIENDSHIP CENTER
Tree House is proud to partner with The Friendship Center, a full-scale food pantry that provides groceries for 2,000 people every month. Their service area includes the Albany Park, Lincoln Square, North Park, Ravenswood and West Ridge neighborhoods of Chicago. We work closely with TFC to support their monthly pet food pantry. Learn more about them below!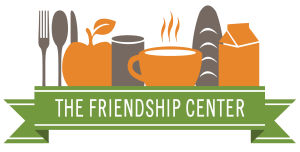 ---
SHELTER PARTNERS
Tree House also relies on other animal welfare partners to carry out our work. We are proud to be members of the Chicagoland Humane Coalition! The Coalition's mission is to ensure the best possible outcomes for pets and people by building upon common ground, focusing on pressing local issues and supporting our communities.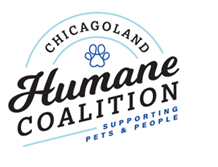 The Chicagoland Humane Coalition currently consists of Tree House as well as our colleagues at Animal Care League, Best Friends Animal Society, Chicago Animal Care and Control, DuPage County Animal Care and Control, Evanston Animal Shelter, Heartland Animal Shelter, Hinsdale Humane Society, One Tail at a Time, Safe Humane, South Suburban Humane Society, and The Anti-Cruelty Society
…AND more
Professionals in the animal welfare sector participate in the Society for Animal Welfare Administrators (SAWA). Senior leaders at Tree House are members, attend conferences, and frequently present to peers at these meetings. Tree House values the opportunity to learn from the experiences of other shelters and to share what we have learned, as well.
---
Interested in becoming our partner? There are many ways that your business or organization can partner with Tree House Humane Society. Linking your brand with Tree House builds equity in a way that can't be acquired through advertising or other conventional channels. As a Corporate Partner or Event Sponsor, your business, employees, and customers will share in the good will generated by the dedicated animals welfare work that Tree House and its' community of caregivers performs every day. If your organization is interested in becoming one of our partners, contact us! We'd love to meet you and see how we can save more lives together.