Inspiring the Human in Humane
Access to veterinary care gives families a reason for
hope
— a way to
keep families together
.
Mocha's Fund is an impact fund. The goal is to inspire grassroots philanthropy with a match from Rachel and Glenn Rippie and to fortify strategic pillars such as financial assistance grants for pet owners and rescuers, enhanced technology support that furthers the work at the Veterinary Wellness Center, and other areas of pressing need.
About Mocha's Fund
Rachel and Glenn Rippie, proud cat parents to Mocha and Latte, became Tree House enthusiasts in 2012 when they attended their first Black Cat Ball. Sadly, the Rippies lost Mocha to cancer after he brought joy, love, and fun to their household for 16 years.
"From the moment I picked him up as a kitten and he stuck his nose in my neck and started purring, till the last time Glenn and I got to hold him, he never stopped loving us," Rachel shares.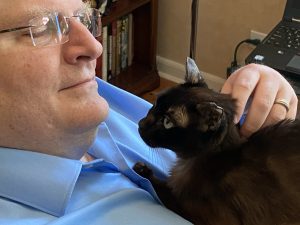 Full of personality, Mocha had a way of making his presence known. From unlocking doors to playing fetch, to loyally guarding his family, Mocha was a cat who "made things happen."
To keep his memory alive, the Rippies established a fund in Mocha's name.
"Knowing that finances can be the breaking point for some people when taking care of the furry members of their family, we never wanted anyone to make that hardest of decisions based solely on their inability to cover the cost of treatment."
"Give. Give. Give."
The Rippies encourage anyone considering making a gift!
"There is no more rewarding feeling than knowing that you are doing good for those who cannot 'speak' for themselves. And a gift to the Mocha Fund, no matter the size, will continue to give again and again. Plus, the cats are watching."
All donations to this fund will be matched up to $25,000. Leadership donations of $1,000+ will be featured on our donor recognition wall at the shelter!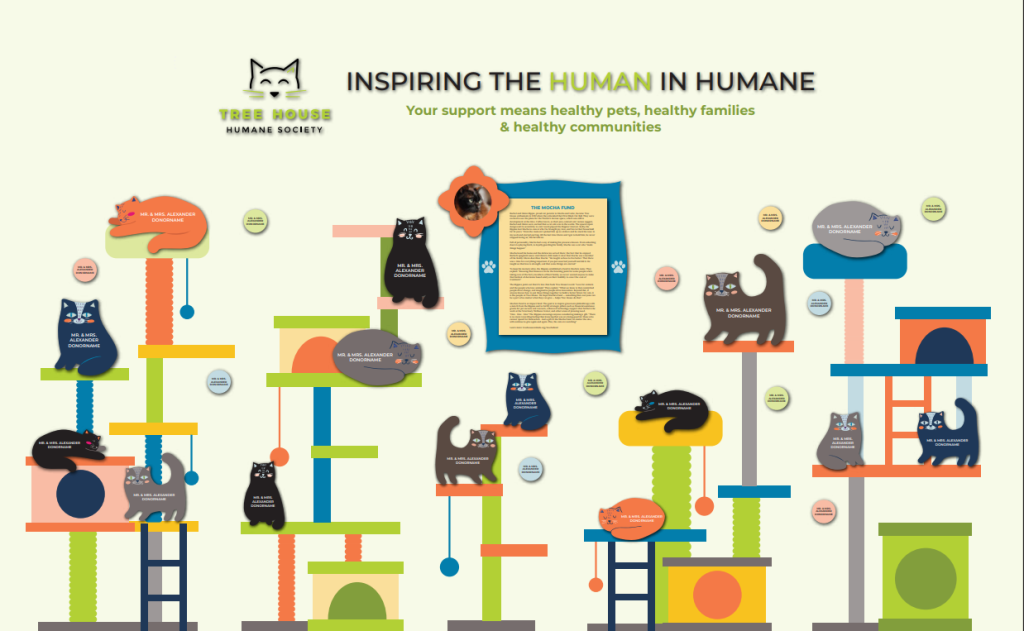 Impact Funds
Interested in establishing an impact fund? Please contact development@treehouseanimals.org to schedule a conversation.