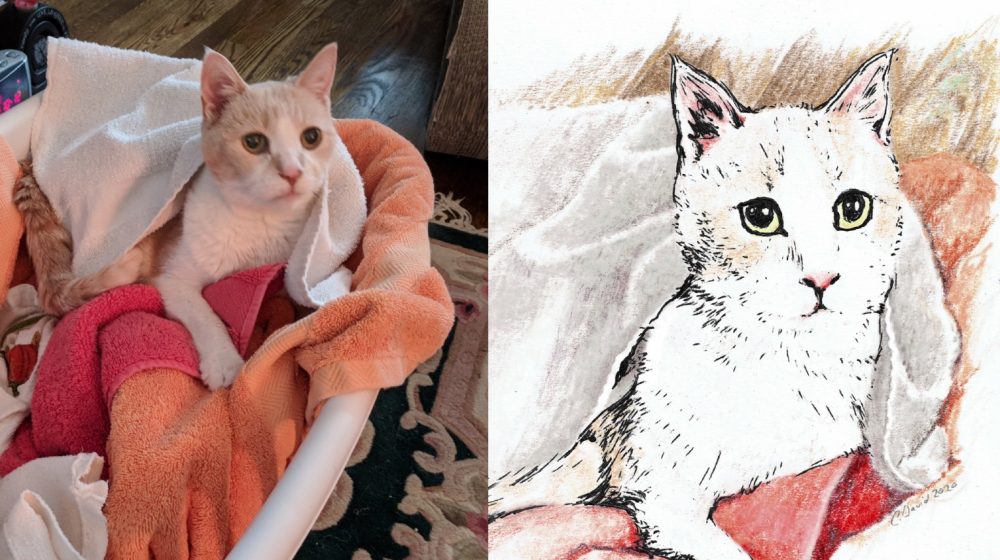 Thanks to You, Draw A Pet Was A Success!
Dear Tree House Supporters,
Thanks to your desire to see your furry best friends depicted in crayon by our volunteer artists, our Draw A Pet Fundraiser raised over $1,000 for our cats!
Here are a few of the results (click to see larger versions):
If you want to see the rest of them, visit our Facebook page to see the original post.
We thank you all for your support!
Love,
Tree House.