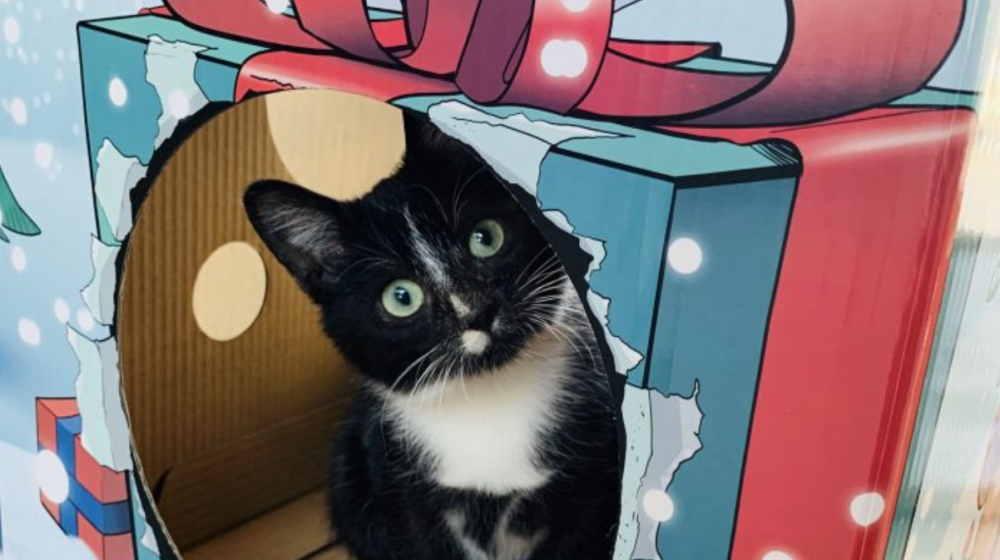 Here Comes Santa Paws' Holiday Deliveries!
by shannon gonzalez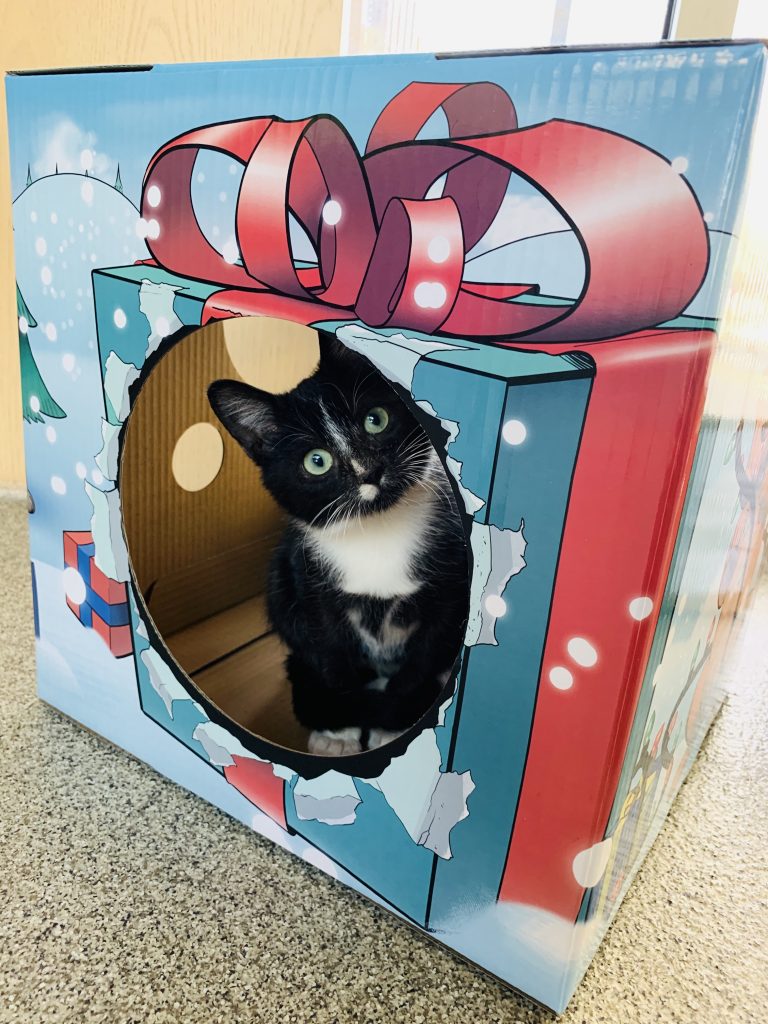 Walter is already wrapped up and ready to go.
Picture this: It's a cozy Saturday afternoon. Snow is falling. There's the faint ring of jingle bells in the distance. You're snuggled up by the fire with a mug of hot cocoa in hand (extra marshmallows, of course) when suddenly you hear a faint pawing at the door…
There, in your doorway, is Saffy Claws and her team of elves! They've traveled through a wintry wonderland to arrive at your doorstep, and they didn't come empty-handed —
They've brought a perfectly furry new addition for your home!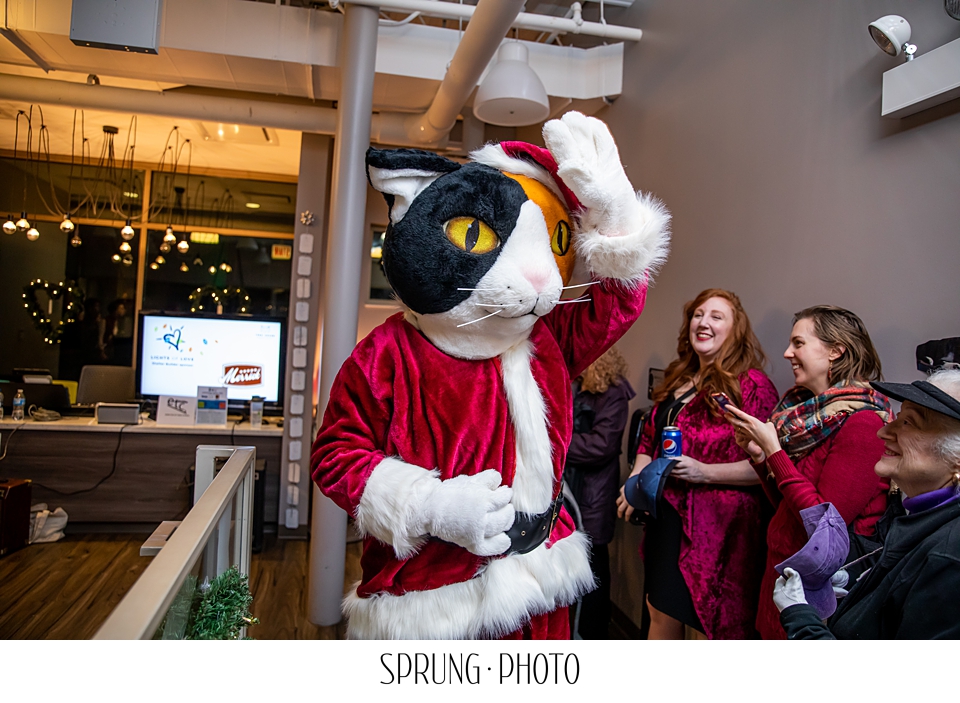 "HO, HO, HO, MEOWY CHRISTMAS!"
This holiday season, Tree House is ready to make this magical vision your reality with our Winter Wonderlove Adoption Delivery throughout December. Whether you're a parent looking to surprise your child with the kitty they've been asking for all year long or a caring friend ready to help your loved one find their perfect match this Christmas, we're excited to help create this special moment with you.
We know what you're thinking. This sounds like a can't-miss opportunity…
So don't miss it! Visit the shelter between noon and 6:00 p.m. on December 12-13, 19-20, or 26-27 to choose your new feline family member and reserve your delivery for the following Saturday. Deliveries, completed on Saturday December 14, 21, and 29, can be reserved for a $100 fee (in addition to regular adoption fees) and will include a Sleepypod Cat Carrier, a gift package from Bentley's on Devon, and a visit from Saffy Claws and her team of Tree House elves.
With an endless supply of cuddles, meows, headbutts, and more, Tree House kitties truly are the gifts that keep on giving.
After all, what's a tree without a kitty underneath it?
Questions about how to participate? Email our Adoptions team at info@treehouseanimals.org for more information. (Updated after publishing to include gift package from Bentley's.)