Dogs in Our Wellness Center? But of Course!
Dear Tree House Team,
We recently announced that we are opening a Veterinary Wellness Center in spring of 2021. We also announced that that wellness center would service dogs in addition to cats. We have a few notes we want to share about that second part.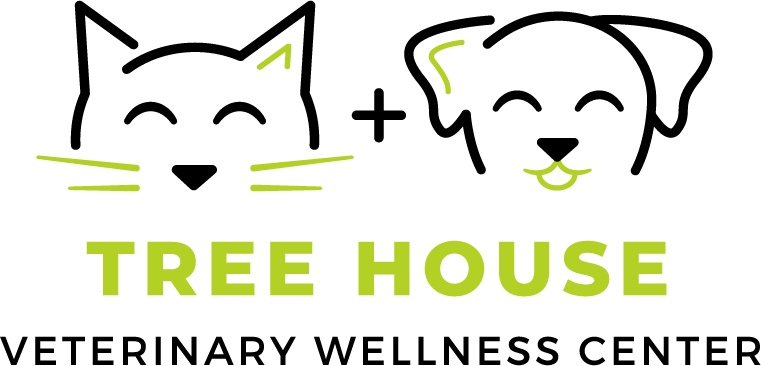 Now, we know that some people like to classify themselves as a "dog person" or a "cat person," and some revel in the moniker "bi-petual." At Tree House, we believe not in dog people or cat people but in good people, people who care about the well being of other creatures, be they fabulous, regal felines or raucous, barking, posterior-sniffing animals of the canine varietal.
And we know that all these good people want all creatures to have access to healthcare, spay/neuter services, and happy, healthy lives.
Therefore, we've decided to include dogs in our clientele, not only because of what we said above but for some other reasons, as well. For instance:
We did a feasibility study and found that many pet owners have both dogs and cats (we see you, bipetuals). It would be difficult to ask pet owners to go to two veterinary offices, so we're making it easy. And easy = more spays/neuters and fewer homeless pets.
To make this initiative sustainable so that we don't draw resources away from the programs we are already known for, we need to help dogs, too. If the center was cats only, we'd have to seek future subsidies from our general operations and we refuse to skimp on even one bag of catnip. Not one.
We conducted interviews with our founders and long-time supporters during the inception of this project and 99% of them were excited and receptive to helping dogs, too, because they care about animals as a whole.
This is an opportunity to help address affordable vet care, a major barrier for animal guardians and a large reason why pets end up in shelters in the first place.
History shows that non-profits can be successful at augmenting their community outreach with projects that are complementary to their mission. Think resale shops whose benefits go to supporting the original mission.
We're thinking ahead about keeping everyone cozy, as well. We are working with an architect/contractor who specializes in high-volume clinics with an emphasis on creating stress-free environments. In other words, we will be keeping those kitties as stress-free as possible while we inhibit their procreation proclivities alongside their doggie friends.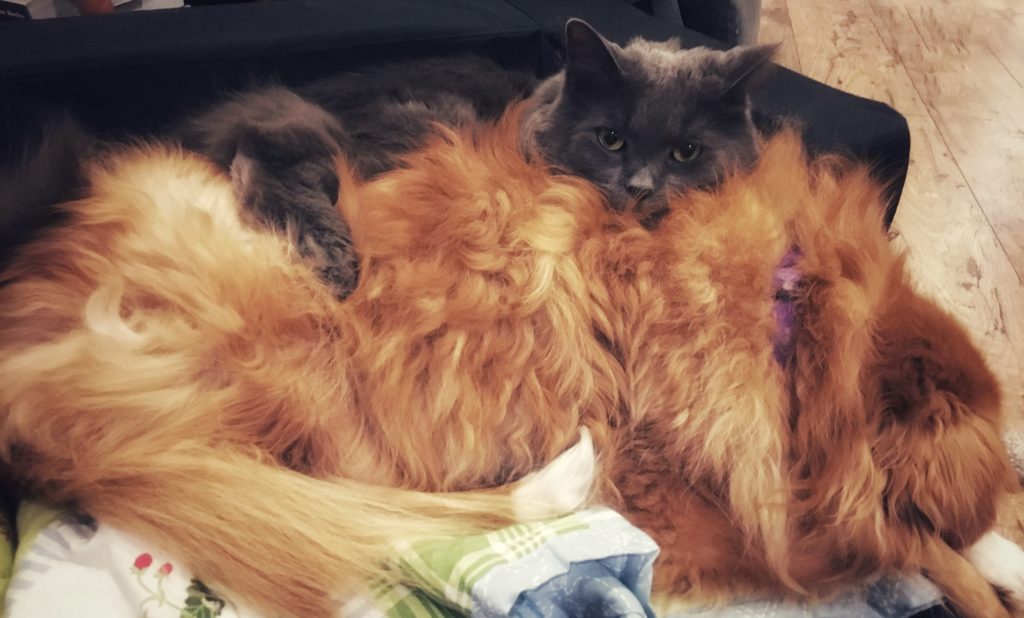 So, it's true: dogs will be all up in the house, and Tree House will still be Tree House. We will be doing the same fantastic work for the cats of Chicago and beyond that we have been doing since 1971, and you can continue to count on us to be the cat experts that we are.
We are SO excited about this project and absolutely cannot wait to open our Veterinary Wellness Center in 2021. We look forward to having you all there to celebrate with us. Bring your kids, parents, friends, and heck, bring your dogs, too.
Love,
Tree House.