Saving Kittens from Florida On A Private Plane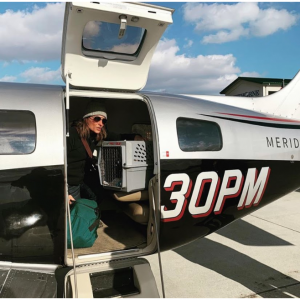 Last Thursday, 27 kittens flew in to Chicago Executive Airport from Florida on a private plane. None of the kittens were piloting, mind you, but were safely stowed in back as two kind volunteers made the trip to save the kittens from overcrowded Polk County, which faces a constant influx of animals due to year-round warm weather. Their shelters are already at capacity and these kittens were at risk, so Tree House, along with Hinsdale Humane Society, stepped in to save some lives.
Tree House and other northern shelters experience their "kitten season" in April through October when the warmer weather leads to litters from unspayed females. In the winter months, Tree House sees a population lull and therefore has the increased capacity to support animals from outside their local community.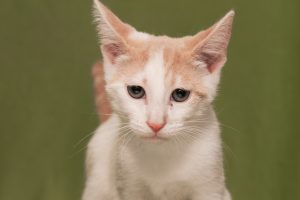 SPCA Florida and Polk County Animal Control arranged the transport of these vulnerable animals with the help of generous SPCA Florida supporters Donna Robinson and Mark Helmericks, who provided the use of their private plane for this transport. Robinson and Helmericks are passionate about Florida's efforts to bring down the state's pet euthanasia numbers. They shared, "We hope that taking 30 kittens from Polk County to new homes in Illinois…will spread the word that every animal deserves the opportunity for a good life. And it will give 30+ lucky families a wonderful new fur member."
And so, we have 17 new kittens over here right now, plumping up and waiting for their spay/neuter surgeries. They'll be available for adoption in a week or two. They're most excited about the fact that they are now all Tree House Cats for life.
Love,
Tree House.
See the Kitten Rescue on FOX News
---
PS: If you want to donate to their care, now is the time! You can do so here. They really want to taste some Chicago hot dogs.