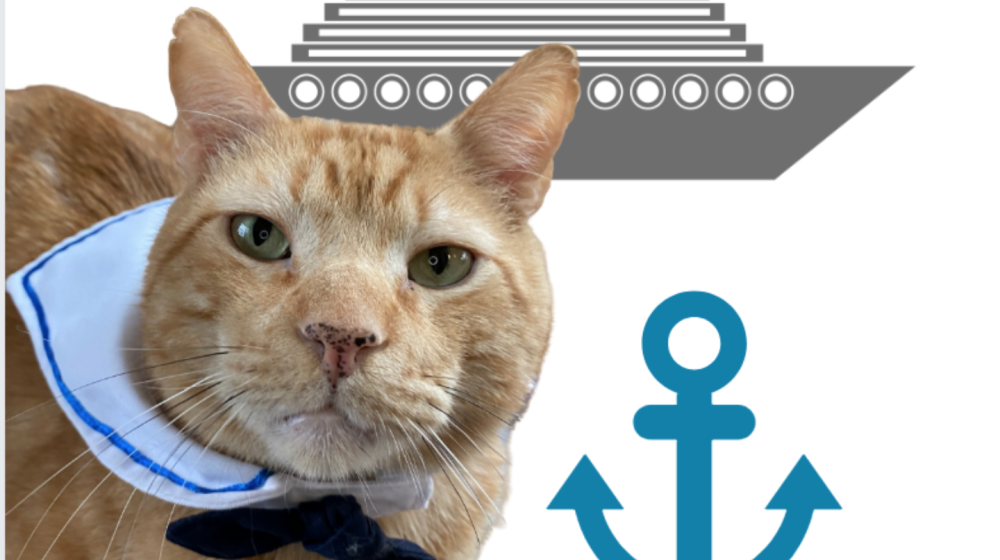 All Aboard the Shelter Skippers Foster Program!
Do you know what time it is? It's about quarter to kitten season and that means Tree House is ramping up our foster team efforts with a brand new program: Shelter Skippers.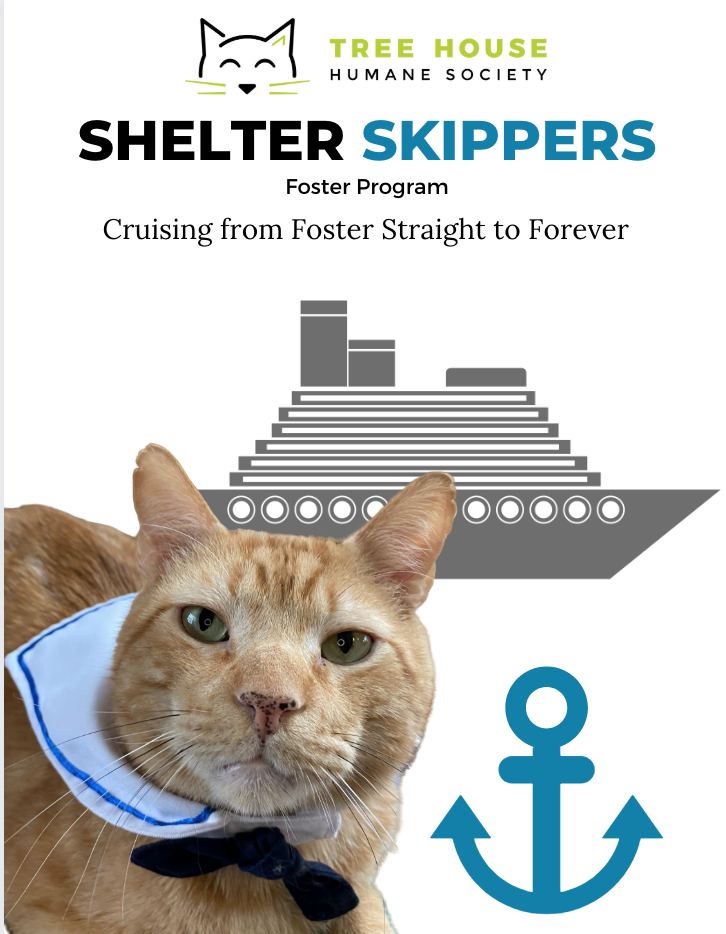 Calling all potential Captains! Our goal is to get these kitties cruising from foster straight into forever without ever touching the shelter. Why would we want to do this?
It increases our capacity for care – if cats don't come into the shelter, we have more available floor space to help more cats
It's less stressful for the cats – having to switch homes one less time is going to be better for cats whose lives are already in flux
Some cats show better in homes – the shelter, despite our best efforts, can be stressful – Other animals, new smells, new people every day. Many cats show their personalities much better in a home setting, which will help them get adopted faster so they can start their new lives being loved as soon as possible.
So, what are the differences between our previous foster program and Shelter Skippers? In the Shelter Skippers program, we're asking our fosters to become active advocates for the cats in their care. This will include:
Advertising the cats with a public social media presence. Fosters are asked to turn their foster charges into online superstars. Well, OK, we don't expect them to become the next Grumpy Cat, but we do ask that they become a regular part of your social media postings. The more their faces get seen, the quicker they will be adopted. And think of all the cute nautical themes you can use!
Posting a lawn sign, wearing a button (Ask me about my Skipper!), or handing out info cards about your cat(s)
Serving as an adoption advocate for interested adopters. Tree House will handle initial inquiries and paperwork, and then potential adopters will visit the foster cat in the foster parents' home. Captains of the Skipper Squads (e.g. foster parents) will conduct the showing and provide feedback to Tree House about how it went.
Be there for the pick up. Adopters will come directly to your home to pick up their new family member.
Interested in helping Tree House expand our life-saving capacities? Then come to a Shelter Skippers info session to find out more! We'll be holding them Thursday, February 13th at 6 pm and Saturday, February 22nd at 11 am. Can't make either? We'll be hosting a call in conference line to make it easier to attend (email for details). Still can't get there? Email us.
If you're already a foster parent, you can choose to take part in the Shelter Skippers program or not, depending on your comfort level. In either case, you're a major part of why we can do what we do and we appreciate you.
TOOT TOOT! ALL ABOARD THE SKIPPER SHIP! Let's get these kitties adopted!
Love,
Tree House.