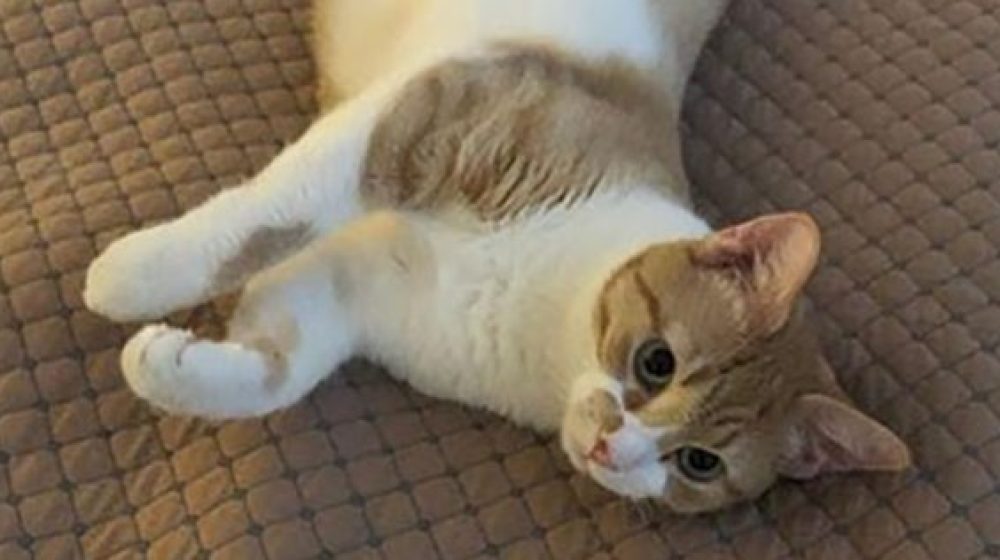 Resident Profile: Sugar Cookie
by Sonia Ramos
Sugar, spice, and everything nice. These are the ingredients to make the perfect little cat we call Sugar Cookie!
This sweetheart was brought to Tree House in December 2020 as one of the cats from our Chicago Animal Care and Control transfers. Her other cookie pals Shortbread and Gingerbread were adopted relatively quickly and Sugar Cookie is the last of the batch remaining. Our Shelter Staff and Clinic Staff noticed right off the bat that Sugar Cookie preferred to be an independent cat and for a while, she had a condo of her own so that she could be solo yet comfortable.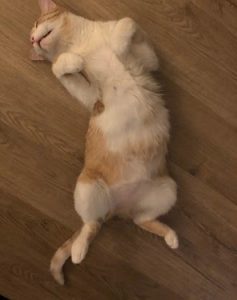 However, the stress of the shelter environment and a lack of stimulation (i.e., playtime) began to affect Sugar Cookie and the decision was made to move Sugar Cookie to a foster home to be a Shelter Skipper in an effort to help decrease her stress levels and provide her with more TLC and enrichment. Our Shelter Skippers live in foster homes instead of inside Tree House to enjoy the added enrichment of a home environment that can help them acclimate more quickly once they've found an adoptive family. Here's what her current foster parent has to say:
I have noticed that the days where she gets more rest/naps during the day, and has a little more time to herself, she is calmer in general. Another good thing has been getting her to play . . . Most of the time she'll do it on her own, and I have a couple of balls she really likes.
By the sound of it, Sugar Cookie's stress levels have dropped dramatically since her foster parent has been able to provide her with a calm, stable environment in addition to engaging her in play therapy. Structured playtime can be beneficial to cats like Sugar Cookie. Our Foster Coordinator Rachel Peterson says:
Occasionally, when our cats are frustrated and having behavioral issues it may be due to a lack of stimulation. Play therapy is a great thing . . . Sugar Cookie is responding to it well! Additionally, most of our behavior cats like to have a regular routine that helps them feel more comfortable and reduce stress. Regular mealtimes are also very helpful when they are on any type of behavior medication like gabapentin or fluoxetine because the effects start to wear off if not given at the same frequency.
Just like people, some cats can get frustrated if they do not get an adequate amount of playtime or stimulation either with humans and toys, or with the company of other cats. All cats possess the natural instinct to hunt prey and it's important for cat owners to be able to provide them with a daily outlet to get out all of that hunter energy they harbor. Good toy choices include wand toys such as Da Bird, a Cat Charmer, or a Cat Dancer. In Sugar Cookie's case, toy balls are also a purrfect option.
Speaking of purrfect options, Sugar Cookie might just be the sweet option for someone with cat experience and who is able to provide Sugar Cookie with a quiet home that has a stable routine, plenty of ball toys, and a comfy couch for her to be a solo queen.
Contact us at info@treehouseanimals.org or at 773-262-4000 ext. 101 for more info on Sugar Cookie.