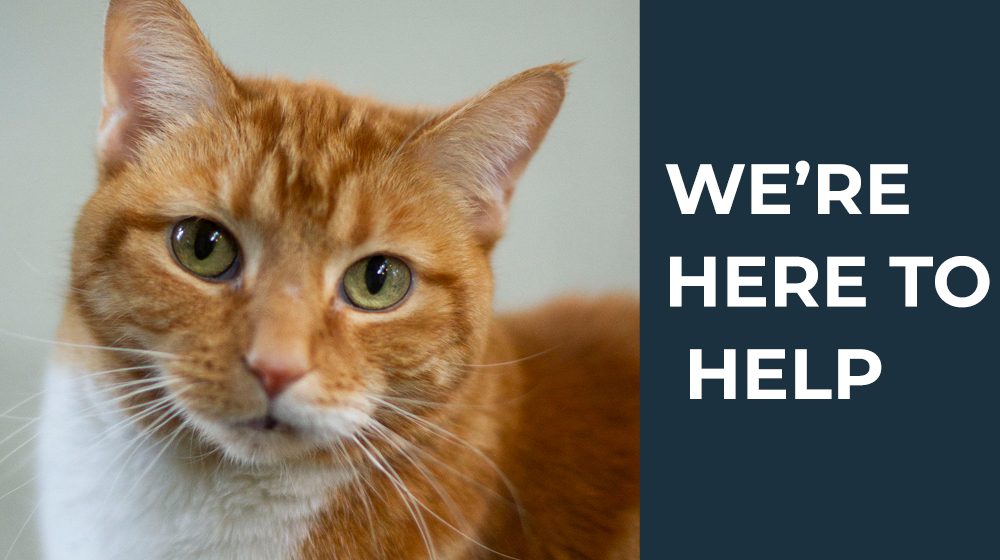 How Tree House is Serving You During the Coronavirus Crisis
COVID-19 is impacting us — as individuals and as communities. Tree House Humane Society wants to do its part in helping to prevent the spread of coronavirus and minimize face-to-face interactions that may cause more harm than good. 
Given the rapidly changing environment, Tree House will be temporarily closed to the public, starting Thursday, March 19, 12 noon through Sunday, May 31, 2020 for the safety of our employees, our guests, our communities, and the general public. Tree House Humane Society is committed to its community, and that means making tough decisions like this one. We hope to resume business operations on Monday, June 1, 2020.
We're here to help, even in this time.  
Rest assured, we're as committed as ever to helping our communities and the cats in our care. Thanks to our strong foster volunteer network who heeded our calls, many of our cats are in loving foster homes. During this period, we will be:
Paying our staff as if they were working at Tree House during this time.

Offering curbside pick up for our Pet Food Pantry 

Providing exceptional customer service via email, phone, and live webchat.

Coordinating Televet for our foster volunteers, and providing high-quality care and feeding for cats in our care.

Promoting virtual adoptions via our Shelter Skippers program.
Supporting Tree House adopters affected by COVID-19 and who may need temporary housing for their pets. Once a Tree House cat, always a Tree House cat.
Despite this uncertainty, it has been amazing to see the Tree House community work together, help and comfort each other, and find unique ways to be adaptable and creative to continue our mission and vision while keeping our people and communities safe. Let's rise to the occasion together. #TreeHousePride  
Will you rise to the occasion with us?