Polar Cold Day II: Closed Again
Well, it seems we were too optimistic. We thought this cold would let up. Alas, it keeps us in its icy grip for yet another winter day. Once again, we must announce that, for the safety and comfort of our supporters, guests, volunteers, and staff, we will be closed Thursday, January 31st, 2019. 
We have our paws and tails crossed that we will not have to do this again and plan to be open Friday, February 1. If anything changes, we will announce it here.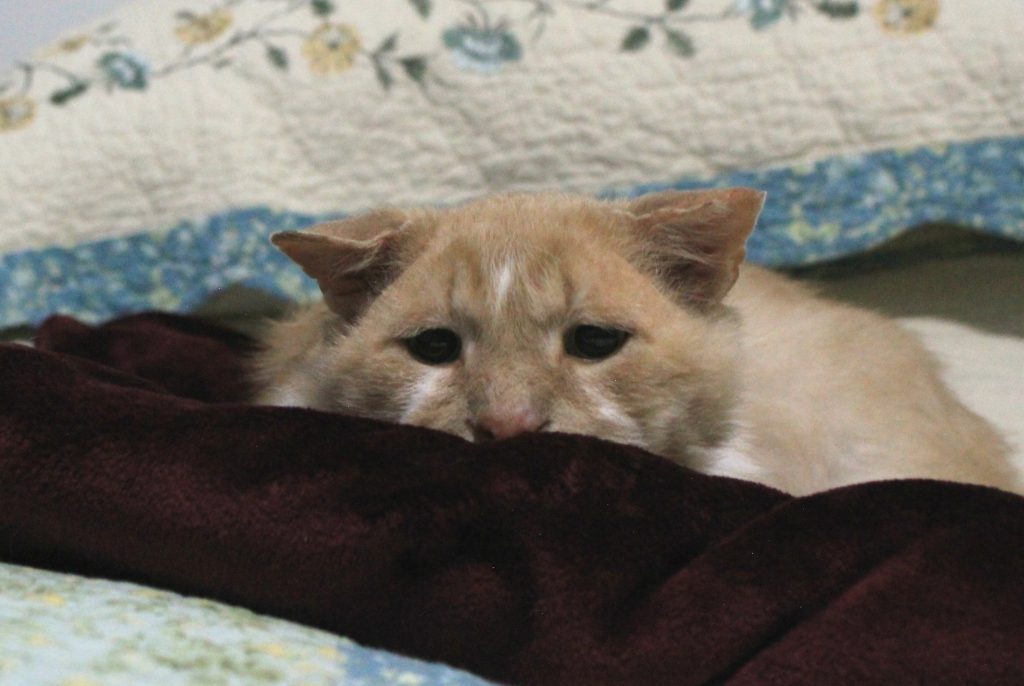 Until then, stay snuggled in your blankets as pictured above. Our kitties promise they'll wait patiently for your return.
(P.S. Let's take a moment to give a hearty shout out to our staff members who blazed their way through the cold to make sure our kitties were fed and loved. Thank you!)