CLEAR THE SHELTERS 2020: FINDING FOREVER HOMES FOR OUR LONGEST TERM RESIDENTS
by shannon gonzalez
It's that time of year again! Time to clear the shelters, that is.
Clear the Shelters is an annual national campaign that encourages people to adopt from their local shelters in an effort to find homeless animals the loving homes they've been waiting for. Each year, over 100,000 animals are adopted from shelters participating in this event. This year, we're excited to be extending this typically one day promotion to an entire week-long event where adoption fees will be waived for all of our adult cats (over 6 months).
In an effort to keep our adoption process as safe and smooth as possible during the COVID pandemic, adopters can take advantage of this promotion throughout the entire week of August 24-30 by scheduling an appointment within this week to meet their new family member virtually or in-person with a socially distant meet and greet. If you opt for a virtual meeting, you'll then have two days to get your home ready and prepare for your new pet's arrival. Then it's time to pick them up and let the adventure begin!
And this year, we're hopeful that the campaign will help connect us with the loving adopters that some of our longest term residents have been waiting to meet. Lil Bill, an adoptable Tree House cat who has been waiting for his forever home for over 13 months and a celebrity after his recent feature in People Magazine, is hoping this will be his time to shine: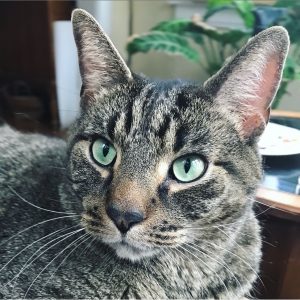 Fellow long term residents Bandy, Liorish, and Dillon are just as eager to meet their perfect humans: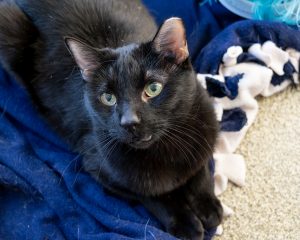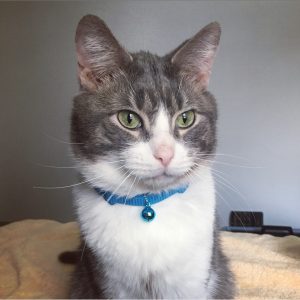 For those who are unable to adopt at this time, you can still support this event and cats like Lil Bill, Bandy, Licorish, and Dillon by helping to cover the cost of adoption. Clear the Shelters has partnered with The Greater Good, a non-profit group that helps people, pets, and the planet, to allow individuals to donate directly to the participating shelter of their choice. It's a convenient way to support our efforts to find these special kitties homes even if you can't adopt right now. All you have to do is head to The Greater Good's website, search Tree House Humane Society in the shelter locator, select your gift amount, and BAM! – your donation is on its way. Make your donation now through August 31st.
We'll be featuring our adoptable cats on our social media channels throughout the campaign so you can also help find these cuties homes by sharing with your followers! Follow us on Facebook and Instagram for all the cute cat pics your heart desires.