Tree House Cat Cafe` Now Open! #ThCatCafe
We are so excited to let everyone know that the long-awaited cafe` is now open for business!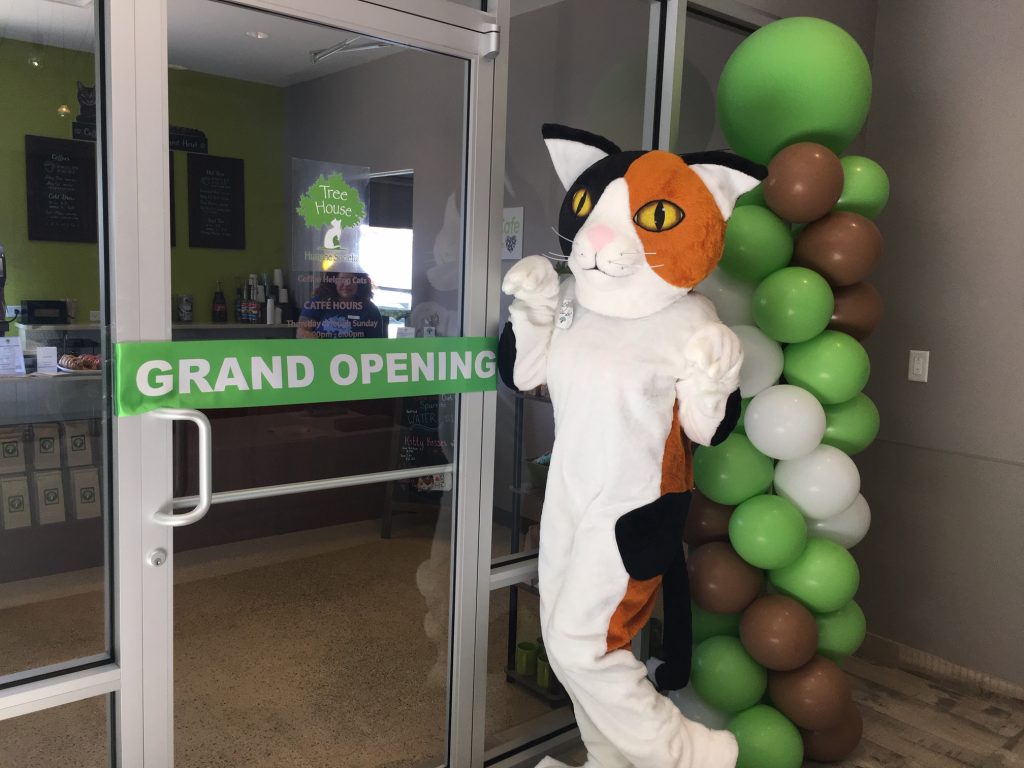 As Chicago's very first cat cafe within a shelter, we had a few ordinances to work with and a few hoops to jump through, but with a lot of help from our community, our supporters, donors, volunteers, and Alderman Debra Silverstein's office, we have finally succeeded! We currently have five fabulous FeLV-positive kitties just waiting to meet you and knock your coffee on the floor politely sit with you.
Why FeLV-positive kitties you ask? Because they need you. They are healthy cats, but they have a virus that can cause complications down the line. They're harder to adopt out because of a stigma around this virus, and just a few years ago (and sometimes still today) they are euthanized upon entry into a shelter. Programs like the one here at Tree House give other shelters who cannot care for these animals a place to send them to give them a second chance. Putting them front and center in our cafe` gives us the opportunity to speak more about this virus to help destigmatize it in the public eye and give these cats the possibility of a loving home. The more of these cats we can place into homes, the more we can save.
We think that when you meet them, you'll see that there's really no difference between the love they can offer you when compared to an FeLV-negative cat. They may have a shorter amount of time in which to do it, but that means the love even harder for the years they have left.
Please come join them for a cup of coffee or tea! Appointments can be made at our Cafe Page. We book in 30-minute increments, $10 per person, and that includes a drink of your choice made by our barista. We can't wait to see you!