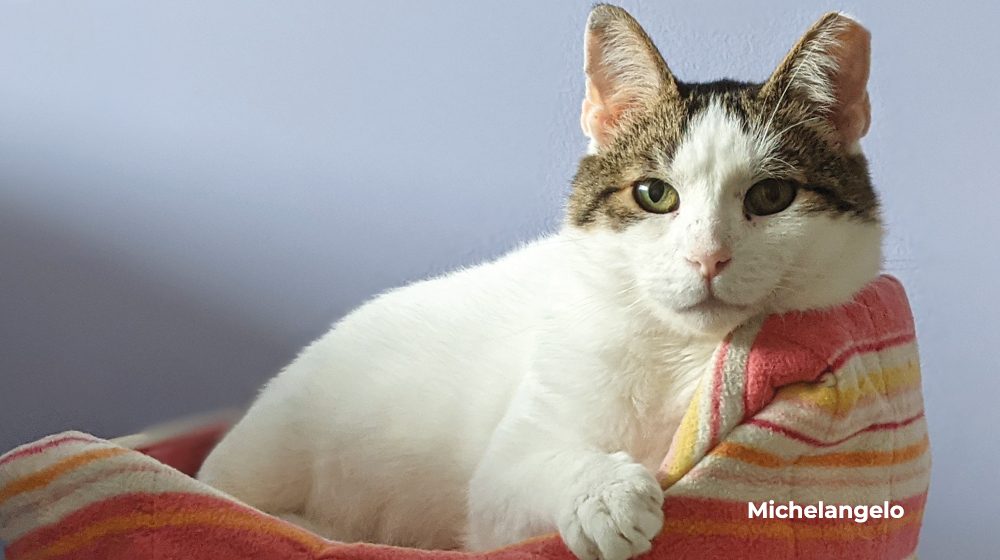 It's What's Best For The Cats
We've noticed recently that people have been coming in to play with the cats. Not to adopt, just to play. How did we notice? Because our cats have been utterly exhausted at the end of the day, sometimes even way before the end of the day. And so, we must do what's best for the cats.
We have to end unrestricted play time for non-adopters.
We know! Our cats are amazing. They are special and sweet and wonderful and sometimes, there's nothing better than to show up and just cuddle them for awhile. And we still want you to do that, so we have another option for you: our fabulous cat cafe.
We have stocked that cafe with some amazing cuddlers. Nayla, Dr. Jones, Jaspurr, and Felicia are all waiting specifically to hug and snug while you chug the beverage of your choice made by our barista. Of course, because there are only a few of them and they also need a nap, we request that you make a reservation so it doesn't get too crowded and so you can get plenty of cat time. You can make one ahead of time here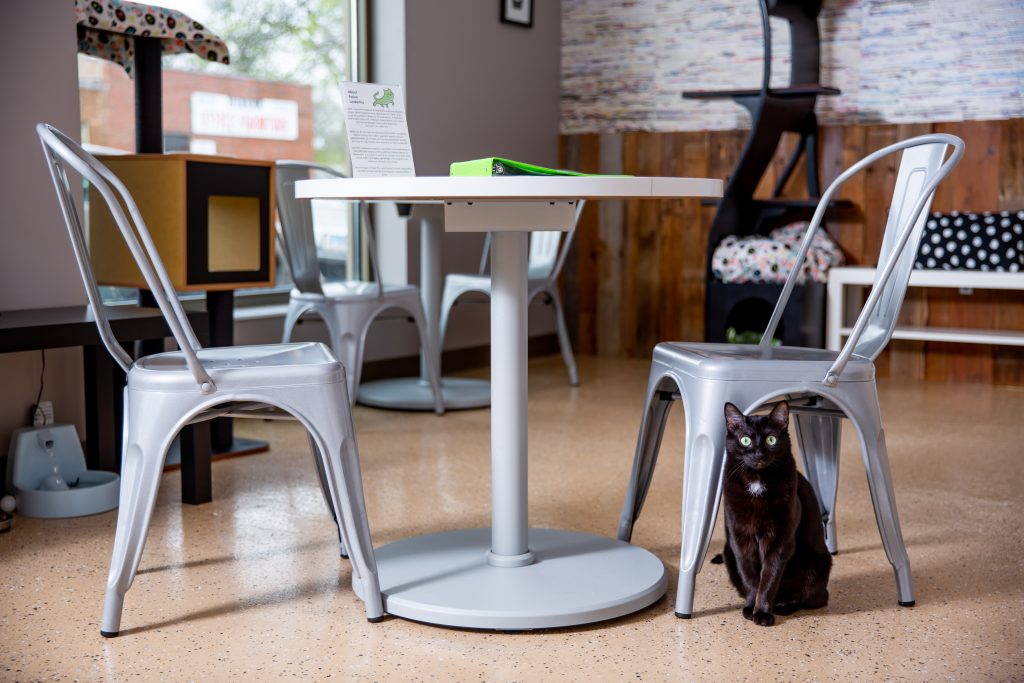 OR
you can walk in and ask if there's some time available and our staff will help you out. Yes, it costs $10 for 30-minutes, but it comes with a drink! And we are a non-profit, so all those $10 bills go right back to taking care of the cats we all clearly love so much.
The point is, from now on, any cuddling has to be done in our cafe, unless you're planning to adopt. If you want to adopt, come on in and meet one of our counselors. They'll introduce you to some fabulous future family felines who we have kept fresh, just for you.
And for the rest of you cat lovers? We still welcome you, we still appreciate you, we still value you. We just have to do what's best for the cats, and we know that that's something you want, too.
Love,
Tree House.