FeLV: Felines Love Valentines
Have you ever sent a Valentine to a feline? They love them, you know, and if you've ever loved a cat, you've likely addressed an envelope or two. But perhaps you haven't yet met the right kitty, the one that makes you want to bring home catnip flowers in a (hopefully) inexpensive vase you don't mind seeing broken as a soft paw nudges it off the table's edge. Well, we can help you find that special someone, and we can also help you see that, while you may have initially thought the broken vase was a negative, it was ugly and it was a positive change to your decor. Either way, at Tree House, positive and negative don't make much difference when love is involved.
See, here at Tree House, we have a special room full of positive cats; positive in their attitude and their love for life and snuggling. They're positively joyful and beautiful and happy. And they're also positive for FeLV, but we don't think that's a negative. So let us take this moment to introduce you to Amberly, a perfectly adoptable, loveable, huggable girl who is just waiting for her Valentine to arrive.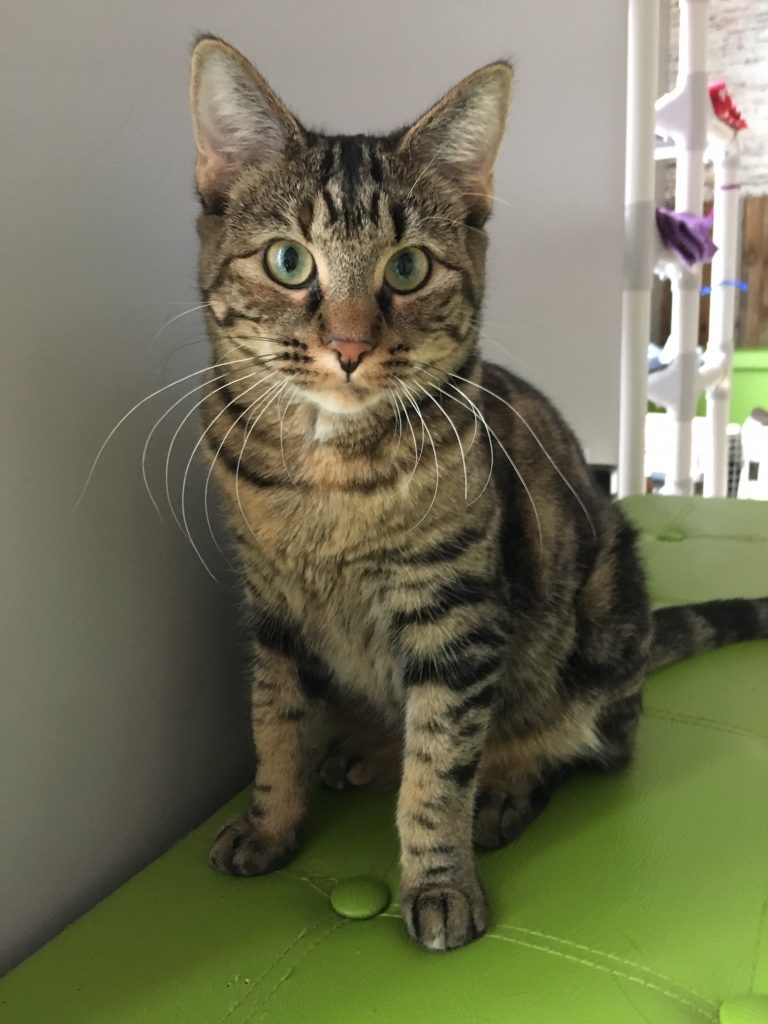 Amberly is FeLV positive, meaning she has Feline Leukemia Virus, a retrovirus that has no cure. She may live a shorter lifespan than an FeLV negative cat, but that just means she plans to pack more effort into whatever time she has. That means more love, more intense snuggles, and all play and no work. You wouldn't want her to work anyway, would you? She's gotten accustomed to her leisure time at Tree House, which she spends looking for hugs, chatting, and grooming her spectacularly patterned fur.
Now, here's what Amberly can't do: She can't live with an FeLV negative cat because the virus can spread through close contact. And… that's about it! Let's look at the things she can do:
Live with a dog, or another FeLV positive cat (Have you met Meatball? Holy cow, is that little guy a bundle of joy!)
Love you
Cuddle
Run, jump, and play
Knock vases off tables, but only if they don't match your decor (she's really into interior design)
Be your friend for life
And really, is there anything else you could want?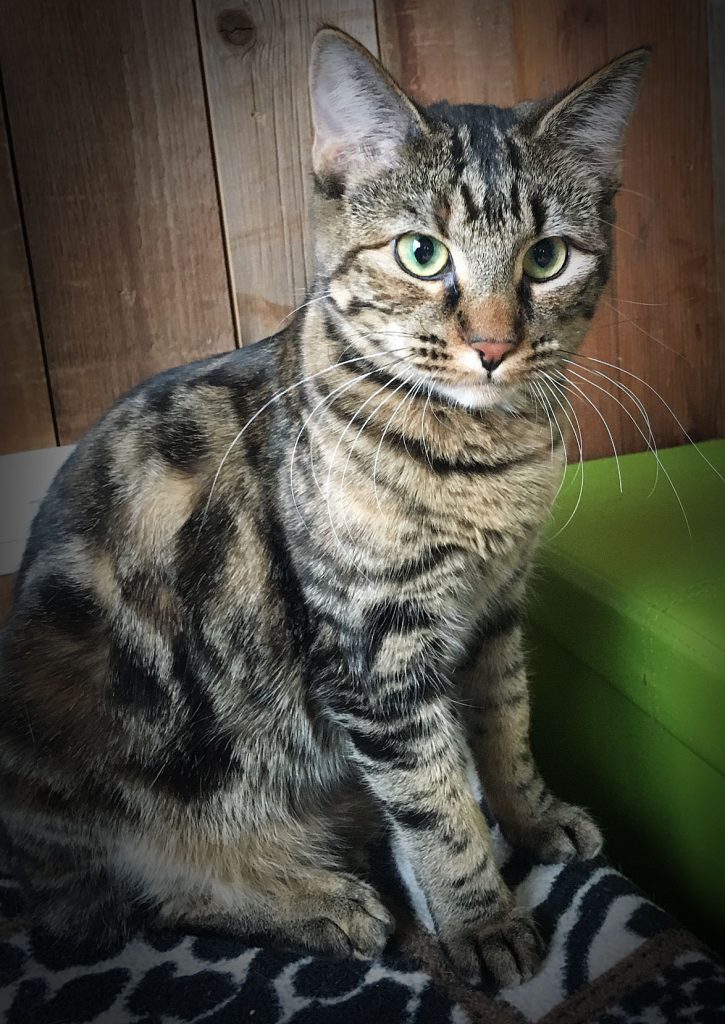 Listen, we realize that adopting a kitty with a shortened lifespan can be scary, but we're here to help. You can read this FeLV Fact Sheet  that our fabulous Director of Veterinary Services, Dr. Emily Swiniarski, put together to help understand if adopting an FeLV positive kitty is right for you. If you have more questions, let us know. If you want to meet Amberly, come visit. She's hanging out near our soon-to-open cat cafe. Until then, she'll be waiting patiently for her Valentine. She hopes it's going to be you.
Love,
Tree House.
P.S. If you have already given your heart to a kitty, you can choose a special gift for them from our Purrfect Purr Catique.  100% of the profits go directly to helping cats like Amberly. (Oh, who are we kidding? Amberly is one of a kind!)