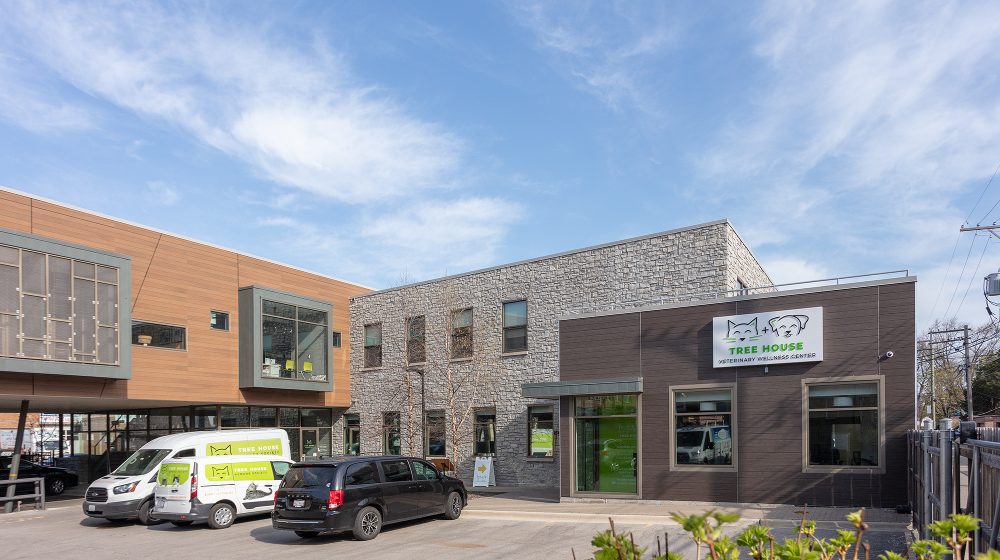 ANNOUNCING OUR NEW LOGO AND BRAND REFRESH
Behold!
After much thought, effort, and some pro bono kindness, Tree House is announcing our refreshed brand and a new logo to match our modern shelter facility and cutting-edge cat care model.
We're getting up there in years; at age 48, we thought it was time to spruce ourselves up a bit. After moving into our modern, eco-friendly Roger's Park building built specifically for us, we decided to update our look to match. We wanted something simple and impactful that would be useful across today's scope of social media and that was flexible enough to help advertise all of our new programs, including our TNR efforts, Cat Cafe, and forthcoming public clinic. (You'll be hearing more on that soon.)

In place of the tree, which had been a part of our logo since the beginning, our new logo features a smiling, content cat that depicts what we wish to see in every cat that comes through our doors, and also those that live outside.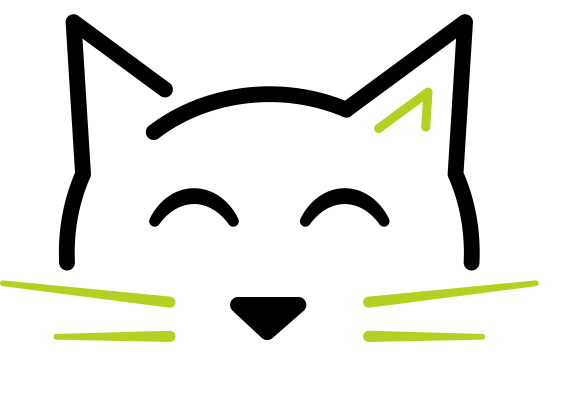 We want our look to support our new mission statement to empower communities of caregivers to protect, nurture, and support new solutions so no cat suffers. Tree House envisions a world where every cat thrives, and we feel our new logo supports that vision by clearly expressing the end goal of our work.

Executive Director Raissa Allaire had this to say about our changes: "We are so excited to finally share our new look with the world. We have worked very hard on the process internally and feel that our rebrand, combined with our updated vision, mission, and forthcoming new website, will help us better serve the cats in our care and the public who support us in our efforts. You will be seeing a lot of great new things from Tree House to enhance the lives of the animals in our community, including a new public clinic, in the coming months and years."

Our new look was made possible by a collaboration with Critical Mass, a creative agency who has worked with Tree House in the past. (You may remember the Real Lives of Tree House Cats campaign from a few years ago.) We reached out to them again this spring about the project, and a small group of creatives—including Jaclyn Hammer, Evan Cole and Elizabeth Wolfe—pounced on the opportunity. The work was done pro bono and we at Tree House appreciate all of their efforts.

As the weeks go on, we will continue rolling out the new look until it is finalized. We welcome everyone to visit our shelter to see the progress, and maybe even pick up a new logo-branded item in our shop. They're pretty sweet and your purchases help support our kitties and our mission.
We couldn't be where we are today without your support.
Love,
Tree House.