20th Annual Lights of Love: It's Time to Light the Lights!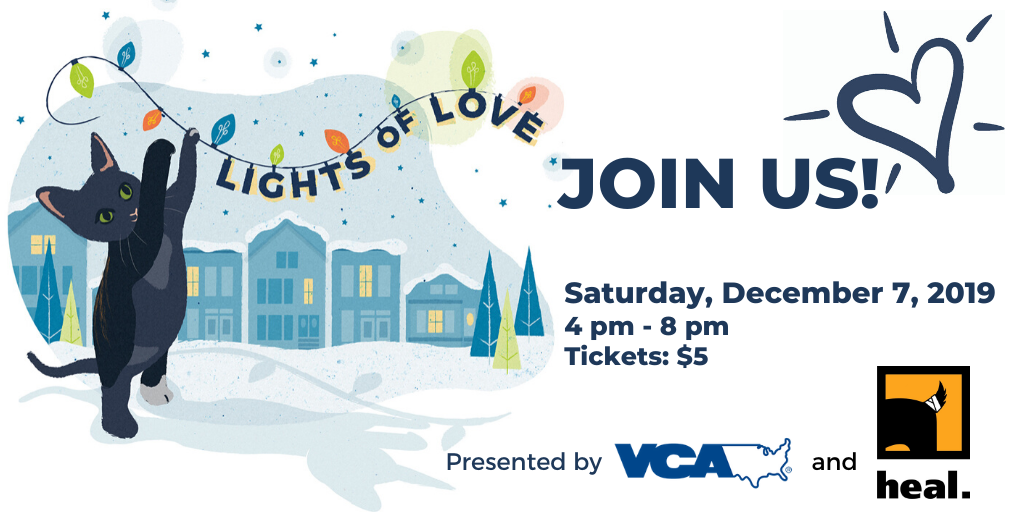 Are you ready for this year's epic Lights of Love event, presented by HEAL Veterinary Clinic and VCA? You're not? That's ok, because it's not until December 7th, so you have a few weeks to prepare yourself. And for what, might you wonder, must you prepare?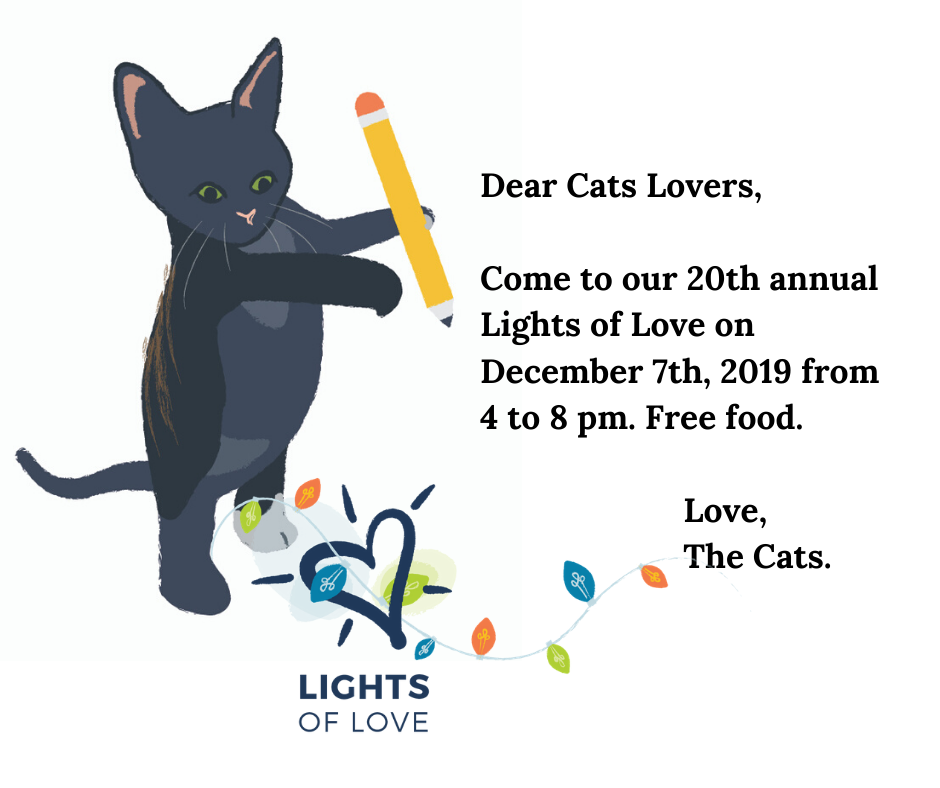 There's your first hint: Free food! Ok, so it costs $5 to get in the door, but after that, you'll be generously treated to a vegetarian taco bar from Hub 51, veggie bao from Wow Bao, and donuts galore from Stan's Donuts, plus a few other tasty goodies!
Is eating not your thing? Then spend your time checking out our TNR demos, fabulously put together by our illustrious Community Cats team, or take a few minutes to get a tour of our clinic to see where our cats get their teeth cleaned, their nails clipped, and their bits (you know the bits we mean) removed.
Not into clinical things? That's ok! You can buy yourself a delicious holiday drink in our Cat Cafe with the add on marshmallow candy bar and spend a few minutes chilling with our cafe residents. Or, listen to live music provided by ETC. Music School and the Tree House choir.
Would you rather play a game? Then get yourself a ticket to Trap a Cat, the game where you seek to trap cats to win retro Tree House prize packages! Or, draw Hats on Cats for a chance to win a little treat.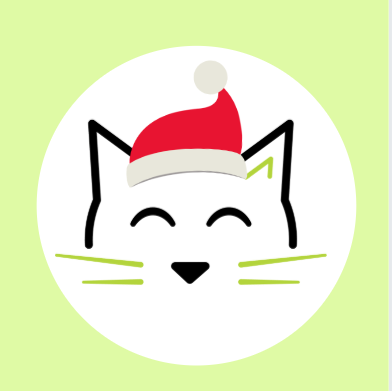 Looking to adopt but aren't quite ready? Virtual adoptions will be available for $25 – a stuffed kitten, a certificate, and a chance to win a gift card of equal value.
Of course, our store will be open with some excellent holiday sales and stocked with Tree House merchandise, the perfect way to tell someone you love them and that you want to see them wearing our logo. You can also shop for our cats and our community – purchase a tag from our tree to make our cats' holiday dreams come true, or to help feed the cats of our community through our Pet Food Pantry.
And let's not forget having your photo taken with Saffy Claws in her throne. She'll be waiting.
Our cats are cleaning, tidying, and decorating for your arrival and they cannot wait to see you! So get your tickets ASAP to make sure we save you a space!
See you soon!
Love,
Tree House.
PS Can't make it? You can still take part by shining a light for a loved one, past or present. Get your light here so it can help our cats shine bright all year long.